The new De Brouckère: lots of open space, light and air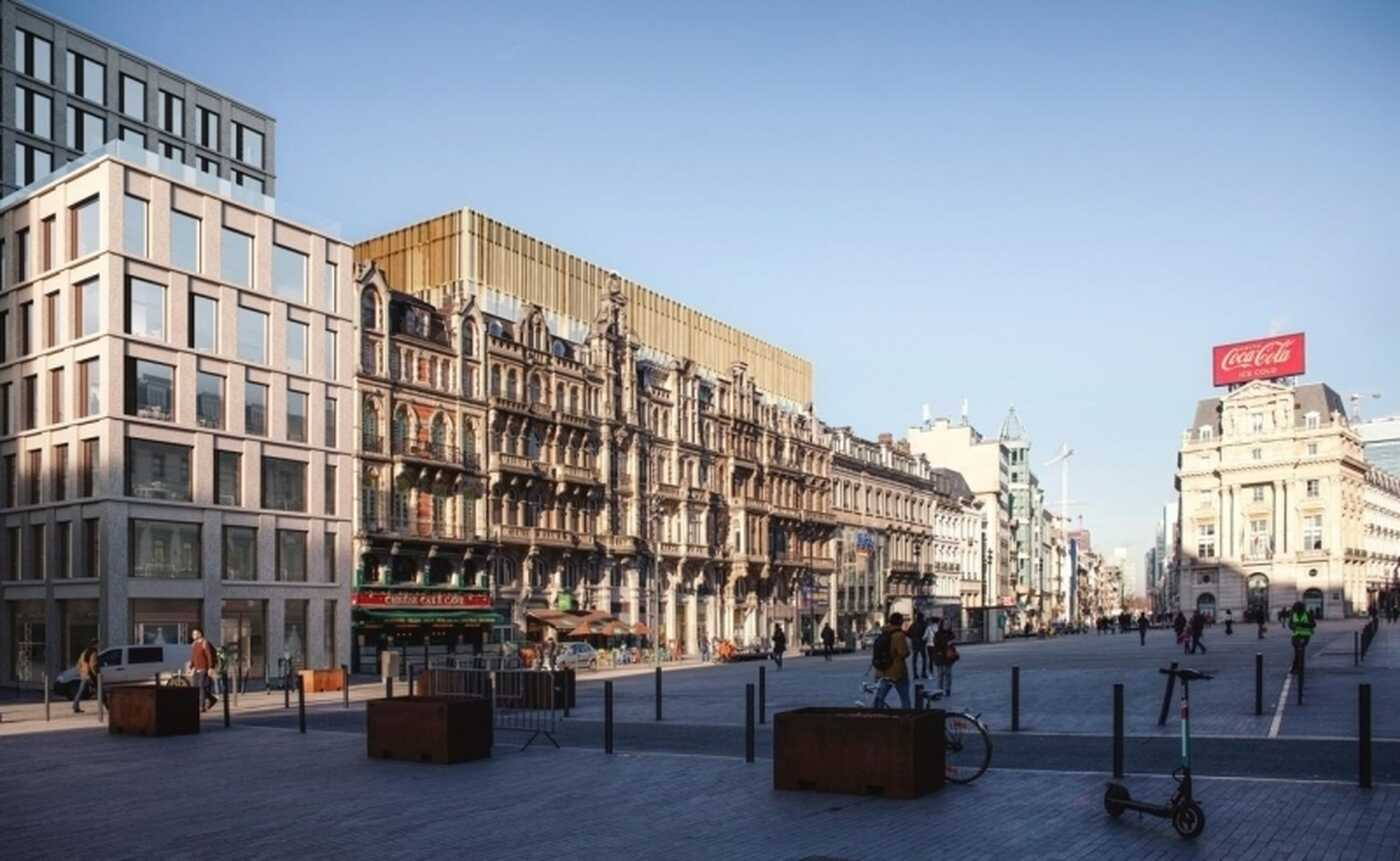 BPI Real Estate and Immobel plan to start the redevelopment of De Brouckère in the autumn of 2020
BPI Real Estate and Immobel plan to start the redevelopment of De Brouckère in the autumn of 2020
Mixed project meets the demand for a high quality of living and working in the city
Attention to greenery and mobility
Respect for the existing property
People want a high quality of living and working in the city. In line with this, Brussels has seen several achievements in recent years, such as the pedestrian zone, the reconstruction of the Place de la Monnaie/Muntplein, the renovation of the Quartier des Quais/Kaaienwijk and restriction of its traffic and the Kanal-Centre Pompidou. The latest project in this list is the redevelopment of the De Brouckère complex by developers BPI Real Estate and Immobel. They will transform the buildings entirely, partly in the Belle Époque style, to a revitalised part of the city, taking into account the latest insights on sustainable urban policy and respect for the Brussels identity.
About BPI Real Estate
BPI Real Estate is a real estate developer with high added value, present in Belgium, Poland and Luxembourg. With more than 30 years of know-how, the company is mainly active in the residential, office, retail and service sectors.
Integrating energy, social, construction and technological components upstream of its projects, BPI develops innovative and eco-responsible urban planning that guarantees the creation of pleasant and harmonious living spaces.
BPI is part of the Belgian industrial group CFE. Founded in 1880, CFE is active in three distinct divisions. The first one groups together the dredging, environmental, offshore and infra activities carried out by DEME. The second brings together within CFE Contracting the construction, multi-technical and rail activities in Belgium, Luxembourg, Poland and Tunisia. The third division concerns real estate development and includes the real estate projects developed by BPI.
The CFE group currently employs more than 7,000 people and is present on every continent. Listed on Euronext Brussels, CFE is 60.85% owned by Ackermans & van Haaren.
More information on www.bpi-realestate.com