Xior student housing enters into an agreement on the acquisition of a student housing complex in Brussels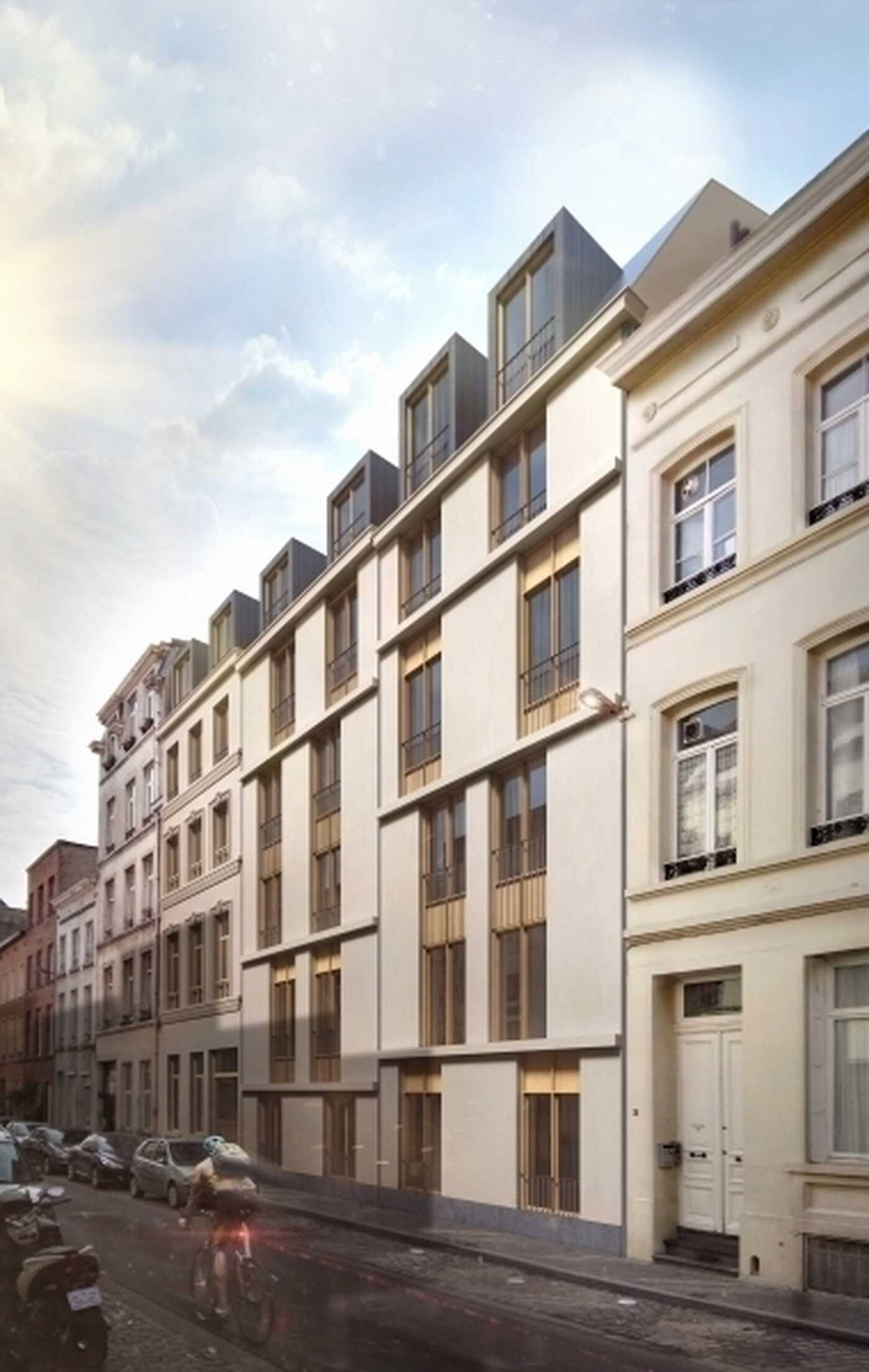 Xior Student Housing NV, the Belgian real estate investment trust (B-REIT) specialising in student housing in Belgium and the Netherlands, has entered into an agreement with BPI Real Estate in view of the acquisition of a 91-unit student housing complex in Brussels. The transaction, subject to certain conditions, has an investment value of approximately EUR 10 million. It allows Xior to strengthen its position in the biggest student city in Belgium.
Xior entered into an agreement with BPI Real Estate with regard to the redevelopment of a student property in Brussels, referred to as Woodskot. Xior intends to acquire the development project for which BPI Real Estate has already obtained a permit, and will subsequently complete the renovations itself. The property is located on the Camuselstraat in the centre of Brussels, Belgium's biggest student city. The location in the heart of Brussels is perfectly suited for housing studentsin the capital, where there remains a shortage of quality student housing.
This acquisition represents an investment value for Xior of approximately EUR 10 million and is expected to have an initial yield of around 6%. The acquisition strengthens Xior's position in the capital and increases its number of student rooms in the Brussels region to 637.
The property will offer a mix of studios and student rooms with shared facilities, complementing the offerings Xior already has in its portfolio.
The complex will be erected in a wood structure which aligns with Xior's sustainability objectives. Completion and commissioning are planned for September 2019
Christian Teunissen, CEO of Xior: "We are pleased to add this new project to the portfolio and to expand our offer of quality student housing in the biggest student city in Belgium. The project is a perfect match with our growth strategy, which we intend to continue to roll out in full force in 2018."
Jacques Lefèvre, CEO of BPI : "Signing with a buyer at the granting of the building permit confirms the relevance of our choice for a wooden structure in laminated wooden panels (Cross Laminated Timber). This technique, quite common in north-eastern Europe but innovative in Belgium for a project of this size, has allowed us to position ourselves as a pioneer."
About BPI Real Estate
BPI Real Estate is a real estate developer operating in Belgium, Poland and Luxembourg. Incorporated 30 years ago, the company gained tremendous experience and recognized expertise in the residential, office, retail and service sectors.
BPI's developments feature an innovative and environmentally-responsible approach that incorporates social and energy aspects as well as construction and technological elements from the early stages of its projects, in order to create pleasant and harmonious living environments.
BPI belongs to Group CFE. CFE is a Belgian industrial group incorporated in 1880. CFE NV/SA is active in 3 different business units. Dredging, Environment, Marine Engineering & Offshores activities are carried out by DEME, one of the global market leaders in the fields. CFE Contracting performs general contracting activities as well as multi-technic and rail in Belgium, Luxembourg, Poland and Tunisia. The third business unit englobes all the real estate developments of the group under the umbrella of BPI.
The CFE group currently employs more than 7,000 people and is active on every continent. CFE is listed on Euronext Brussels and is 60.40% owned by Ackermans & van Haaren.
Visit our website for further information: www.bpi-realestate.com
For more information about this transaction please contact:
BPI Real Estate Belgium
Avenue Herrmann-Debroux 42
1160 Auderghem
www.bpi-realestate.com
Jacques Lefèvre, CEO
Fabien De Jonge, CFO
T +32 26611682
jlefevre@bpi-realestate.com