Mobix lights up the roads of the future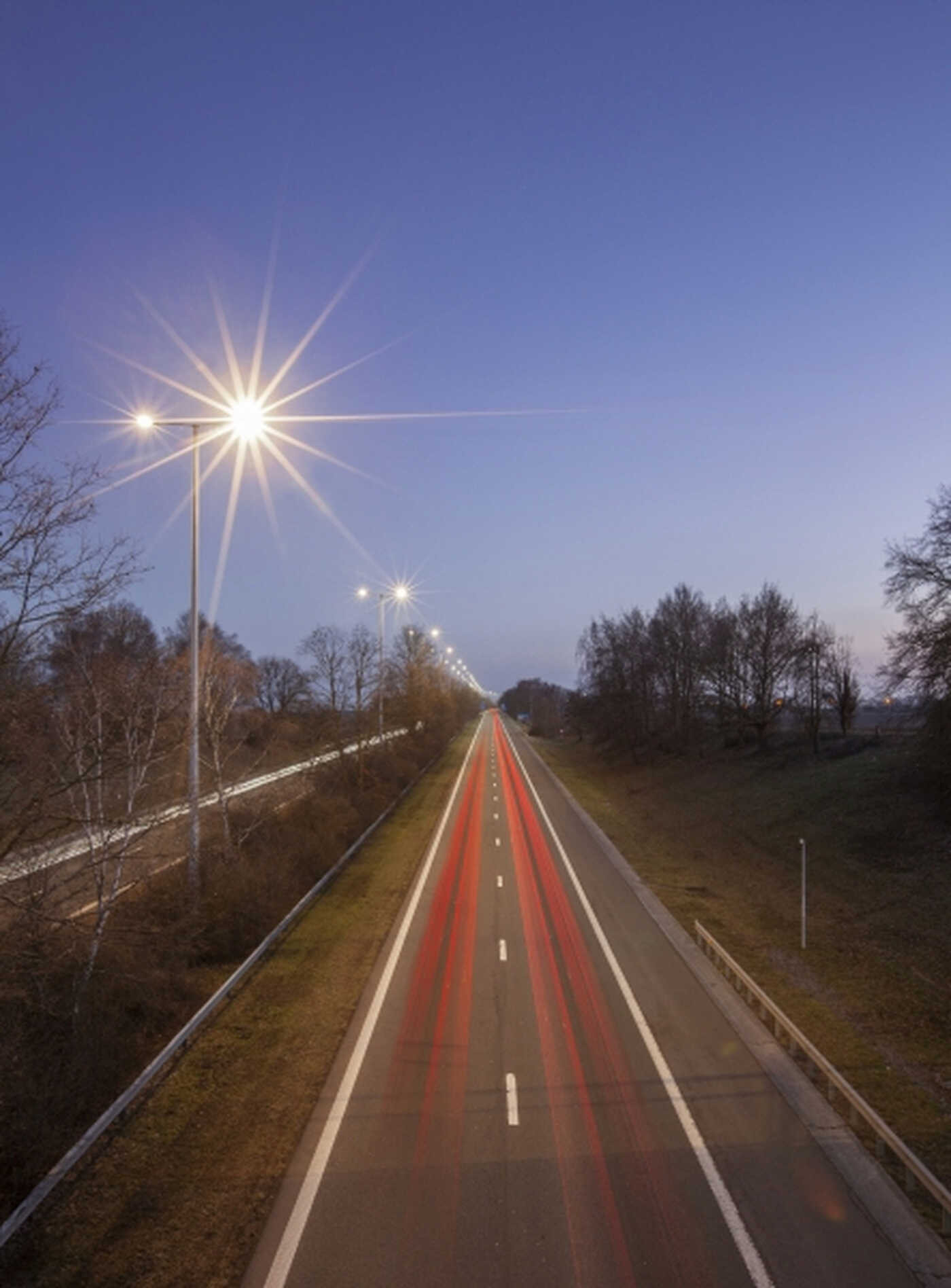 The LuWa project, also known as the 'Plan Lumières 4.0', is a 20-year contract and provides for the gradual introduction of new 'smart' LED lighting along the main roads in the Walloon Region, representing a total of approximately 100,000 light points. A mission entrusted to the LuWa consortium, of which CFE, via MOBIX, is one of the major players.
This is MOBIX's first sustainable development project and involves the replacement of obsolete sodium light bulbs with LED bulbs, which have lower energy consumption and a longer service life. In the long term, a system for varying light intensity will make it possible to achieve 76% energy savings, avoid 166,000 tonnes of CO2 emissions and reduce light pollution.
Replacement of motorway lighting
The renovation plan includes replacing sodium light bulbs with LEDs and modernising the lighting infrastructure – transformers, power supply booths, distribution lines and street lights – on a network of 2,700 kilometres of motorways and national roads (including 400 kilometres of junctions), as well as on motorway rest areas and car parks with shared parking spaces.
Major innovation in road safety
Improving user safety while optimising energy savings through innovation is the key principle of the Plan Lumières 4.0., ensuring that Walloon motorways will be the first connected motorways in Europe.
One innovative aspect of the project is the introduction of a system for detecting vehicles driving against the traffic. This is made possible by modernising public lighting equipment and installing vehicle detection cameras. In practical terms, when a vehicle drives the wrong way down a motorway exit slip road, it is immediately detected by a camera. The lights on the slip road instantly start flashing to warn both the absent-minded driver and drivers travelling in the right direction about the hazard. At the same time, an alert is sent to the PEREX center, in Daussoulx, which monitors and manages traffic on the motorway network. A first in Europe! All 300 motorway slip roads in Wallonia will be equipped with this system by the end of the upgrade phase, in 2023.
Client : SOFICO
Construction Period : 2020 - 2040
Project by : MOBIX