Monteco: The tallest wooden building in Brussels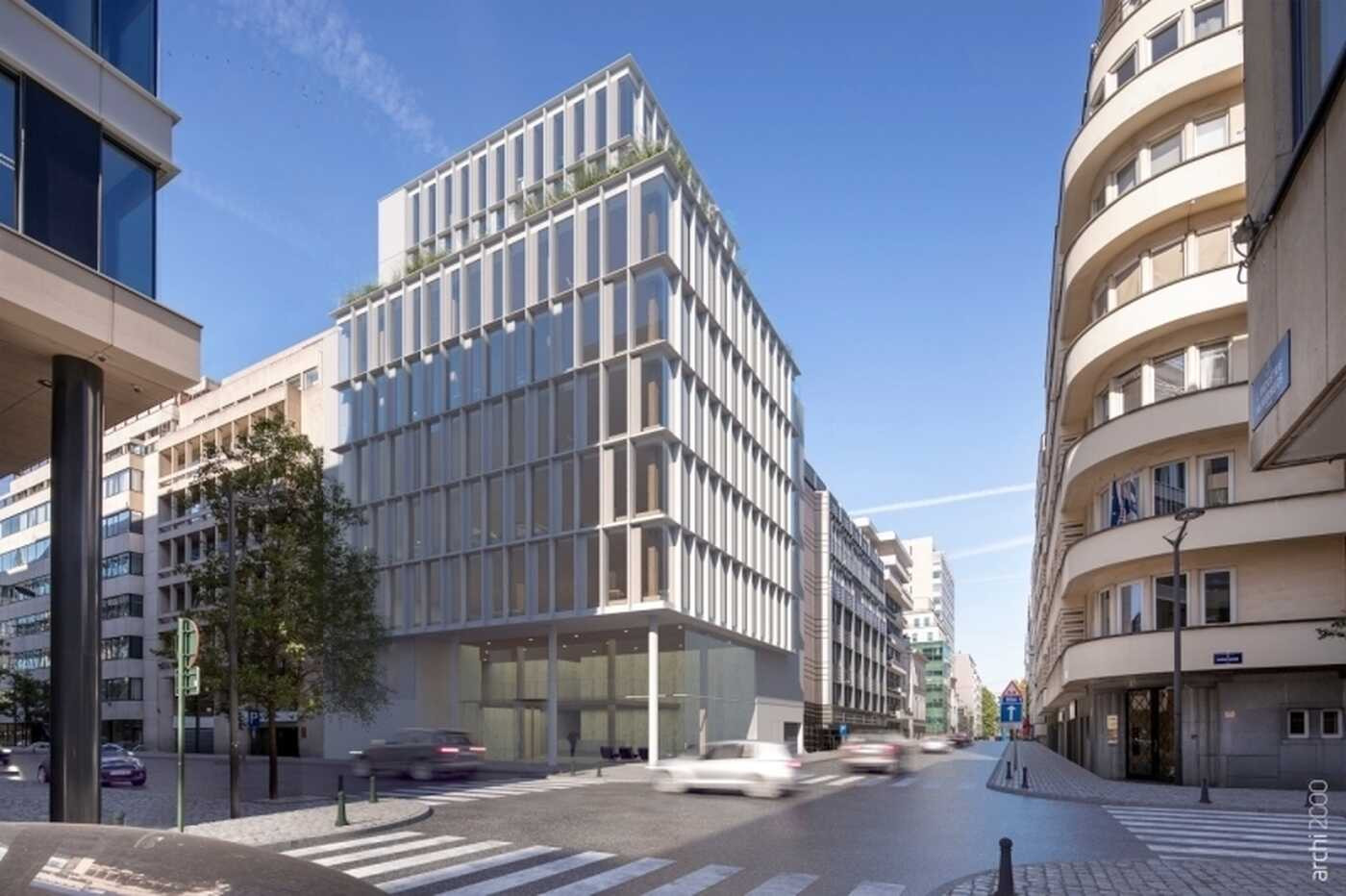 Monteco, a wooden 8-storey office building, was built by BPC and Wood Shapers and is considered as the tallest building made out of wood in Brussels.
The demand for new sustainable projects is rising in Belgium. That's why, BPC (https://www.bpc.be/en/) and Wood Shapers (https://www.woodshapers.com/en/) decided to join forces on the Monteco project situated in the heart of the European quarter in Brussels. The structure of the building is entirely made out of certified PEFC wood. This means that the used wood doesn't come from anywhere outside of a 500 km perimeter from the building site.
A long-term partnership
« Monteco isn't the first wooden project in BPC's portfolio but it's definitely one of the biggest. Today we see that there is not only the will but also the need for high quality and energy efficient buildings. Owners and tenants demand sustainable buildings built with sustainable materials" as explained by Alexander Hodac, CEO of BPC. "Monteco is an important milestone in realising our strategy to invest in new building methods. Our goal is to become an actor of change by offering solutions and accompanying the market's evolution. As such wood becomes an additional part of our expertise. Combining our skills with those from Wood Shapers will be of great added value for this project but also for future projects for which we will collaborate."
The Monteco building is an 8-story building with a surface area of 3.674 m². The two top floors have been pushed back to make room for a large terrace. The wooden structure of the Monteco building will remain visible.
Complementary skills
Arnaud Regout, Wood Shapers CEO, explains: "The partnership between BPC and Wood Shapers is a strategic one and made to last in the long term. Wood offers an entirely different range of advantages compared to concrete. Its lighter weight, for example, allows to prefabricate more in the workshop. However, wood must be combined with more traditional materials such as concrete and steel. By using the correct material at the right place, we can achieve the perfect balance. The expertise of BPC ensures the works progress as they should."
Project manager:
Architect : Archi 2000
Construction period:
Project realised by: BPC, Wood Shapers, VMA